48 Hours in Washington, D.C.
America's capital city is alive with historical landmarks, monumental museums and a sense of grandeur no other US city can match. And then, of course, there are the bars, the restaurants, and the nightlife. Cramming everything D.C. has to offer into two days is simply not possible, but plan your 48 hours with care and you'll get a flavor of one of the greatest cities in the world. Here's our recommendations for 48 hours in D.C.
Day One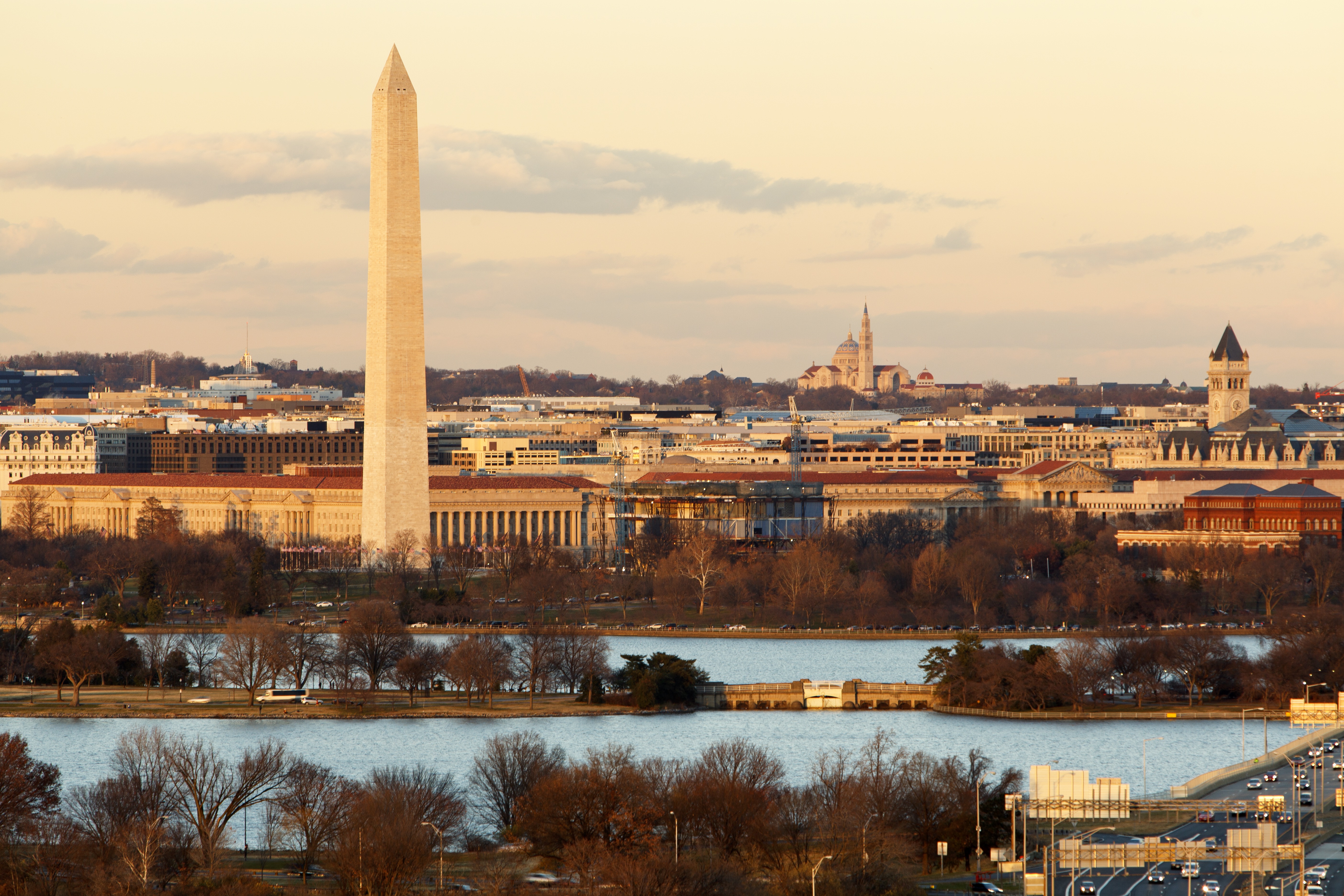 Morning
A two-mile expanse of glorious green space in downtown D.C. Washington's National Mall is often referred to as 'America's front yard' – this should be your first order of business. Heading out post-breakfast, with your energy levels high, you'll embark on a journey that takes you from the Capitol building in the west to the Lincoln Memorial in the east, with a series of unmissable (and free) D.C. landmarks in between.
Head out on foot, bike, a Big Bus Tour or perhaps even a Segway and you'll discover more museums and monuments than you can squeeze into any 48-hour visit. Some of our favorites include the aforementioned Lincoln Memorial and U.S Capitol Building at either end, the Washington Monument and the National Gallery of Art.
For families, factor in the National Air and Space Museum, the National Museum of American History and the National Museum of Natural History – expect to see Abraham Lincoln's top hat, early Apple computers, stuffed animals and a hall full of dinosaurs. By the end of the morning, you will only have scratched the surface of all the Mall has to offer. You will have worked up an appetite though, here are three good options around the National Mall. 
Where To Eat 
1. Ollie's Trolley – classic US Diner (www.olliestrolleydc.com) $
2. WTF (Woodward Takeout Food) – artisanal American (http://woodwardtable.com/) $$
3. Charlie Palmer – high-end steakhouse (www.charliepalmer.com) $$$
Afternoon
It's entirely feasible you could pick up where you left off pre-lunch and continue exploring the National Mall in the afternoon – the Vietnam Veterans Memorial and Korean War Veterans Memorial are just two attractions you haven't yet seen, while the Martin Luther King Jr Memorial is just a short walk away.
But for a slight shift in focus and subject matter, head to upper northwest D.C. and the Smithsonian's National Zoo, 30 minutes north on the Metro Rail. Home to more than 1,500 individual animals across 300 different species, here you can expect an almost A to Z of curious creatures, from the Abyssinian ground hornbill to the Yellow-spotted Amazon river turtle, plus a non-stop parade of giant pandas, African lions, Asian elephants and swinging Sumatran orangutans.
Evening
D.C. is predictably home to an eclectic mix of restaurants, bars, and clubs that come alive once the day ends and night falls. The 14th Street corridor that stretches from Logan Circle to U Street and beyond is one of the city's liveliest nightlife neighborhoods, though the competition for that accolade is fierce. Home to more bars and restaurants than you will ever need. For beer, let ChurchKey ("5 casks, 50 drafts and 500 bottles of beer") be your starting point, and for cocktails, try Black Jack or Bar Pilar. And from there, see where the evening takes you. 
Day Two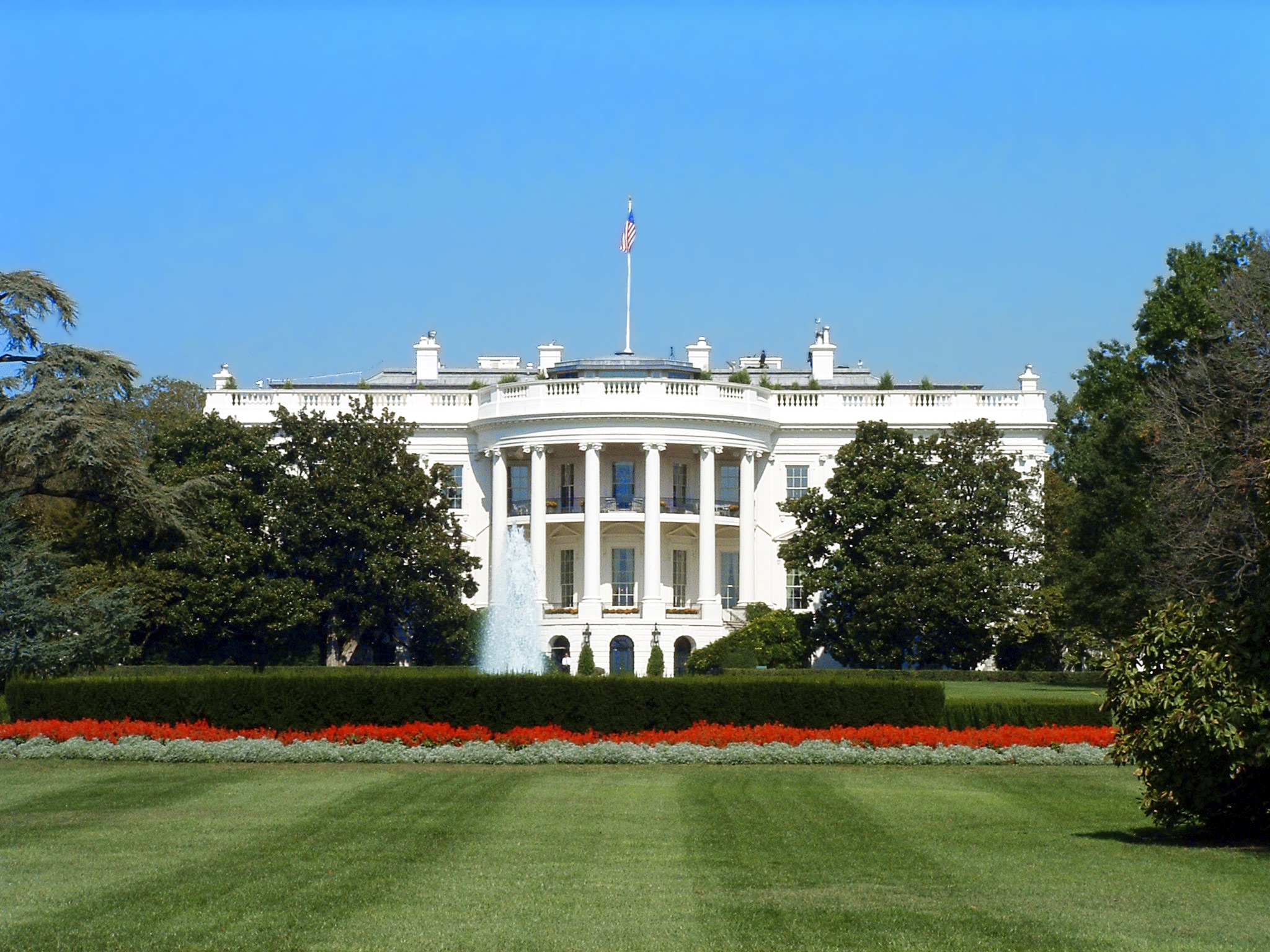 Morning
Day two begins with a box-ticking operation, your mission being to locate the D.C landmarks you absolutely cannot afford to miss on your final day. We'd suggest head for the Library of Congress, where you'll find the world's largest collection of books inside a neoclassical masterpiece. It is also home to a great cafe that offers exceptional views of the city.
From there, head downtown to the National Archives, home to the Declaration of Independence, the Constitution and the Bill of Rights, not to mention one of four copies of Magna Carta. And from there, it's an inevitable stroll to the White House, for a tour of the President's residence – though you'll need to apply several months in advance or make do with the still impressive visitor center. If you don't take the tour, make sure you take the ubiquitous selfie from across the South Lawn before you head off for lunch.
Where To Eat – Three good options within range of the White House
1. Ben's Chili Bowl – Fast food institution (http://benschilibowl.com/) $
2. Old Ebbitt Grill – Iconic US tavern (http://www.ebbitt.com/) $$
3. Founding Farmers – American classics (http://www.wearefoundingfarmers.com/) $$ 
Afternoon
For your final afternoon, you still have way too many options and nowhere near enough time. So consider the following, all of which give an excellent experience of D.C. The United States Botanic Garden, an oasis of calm amid a sprawling city. The historic Lincoln Park, which celebrates the abolition of slavery in the District of Columbia. Ford's Theatre – where Abraham Lincoln was assassinated in 1865. The Gothic and grand Washington National Cathedral. And, across the Arlington Memorial Bridge, Arlington Cemetery, a hilly, 624-acre expanse of land where simple white headstones mark the graves of war veterans from every US war – and where JFK's grave is marked by an eternal flame. The latter landmark will give you something to think about as you make your way back to your hotel and prepare for one final night of freedom and revelry.
Evening
Tonight you could easily return to undiscovered joints along the 14th Street corridor, but if you want a change of location, Shaw, Capitol Hill, Georgetown and Adams Morgan are all neighborhoods that offer a mix of bars and restaurants. However, tonight we assume you want to hit a club rather than a standard bar, so consider Blues Alley for jazz, Black Cat for rock and indie, and the young but legendary U Street Music Hall for dance music that will keep you on your weary feet long into the night. And when your night finally ends, you'll be grateful your hotel is within easy reach.
Washington D.C. is home to four Starwood hotels – The Westin Washington, W Washington D.C., The St. Regis and The Westin Georgetown – all of which are perfectly placed to explore the city. To find out more, visit http://www.spgweekends.com/destinations/washington-dc