Exploring San Diego Neighborhoods
Sunny skies, miles of beaches and dramatic seascapes define San Diego's coastline.
This Southern California spot is home to a multitude of eclectic neighborhoods and lovely beach towns, each with its own distinct personality and local flavor. Explore the San Diego area and check out the best places to dine, play and stay.  
La Jolla
The picturesque town of La Jolla is known as one the most exclusive in the United States. Visitors love to stroll along the pathway that winds above the beach, offering panoramic views of the Pacific. Nestled between sandstone cliffs, La Jolla cove is one of the most photographed beaches in SoCal. With calm waters, this ecologically protected site attracts swimmers, kayakers and snorkelers all summer long. La Jolla cove also features nearby facilities and plenty of parking. 
Dine: A favorite local spot is Su Casa, a landmark Mexican eatery with homemade tableside guacamole, happy hour specials and extensive margarita menu. 
Stay: Only a short walk from the village square and easy access to the rest of San Diego's attractions, the Sheraton La Jolla Hotel is the perfect home base for your stay in this quaint San Diego neighborhood.  
Pacific Beach
This quintessential beach town is ideal for relaxing on the sand or surfing the waves. In addition to the laid-back beach scene, locals and visitors adore the Ocean Front Boardwalk, a three-mile long pedestrian walkway that stretches along the sand. Usually filled with bicyclists, joggers and walkers, this bustling scene is home to fun beach bars, unique cafes and cool boutiques.
Dine: The Fishery is a popular seafood restaurant, featuring an inventive menu that changes daily. Several favorites include: fresh ceviche, poke and a variety of grilled offerings.
Stay: Enjoy all the beachfront has to offer from the Sheraton San Diego Hotel and Marina. Located on the coast of Harbor Island, sailboats and sand are just steps away.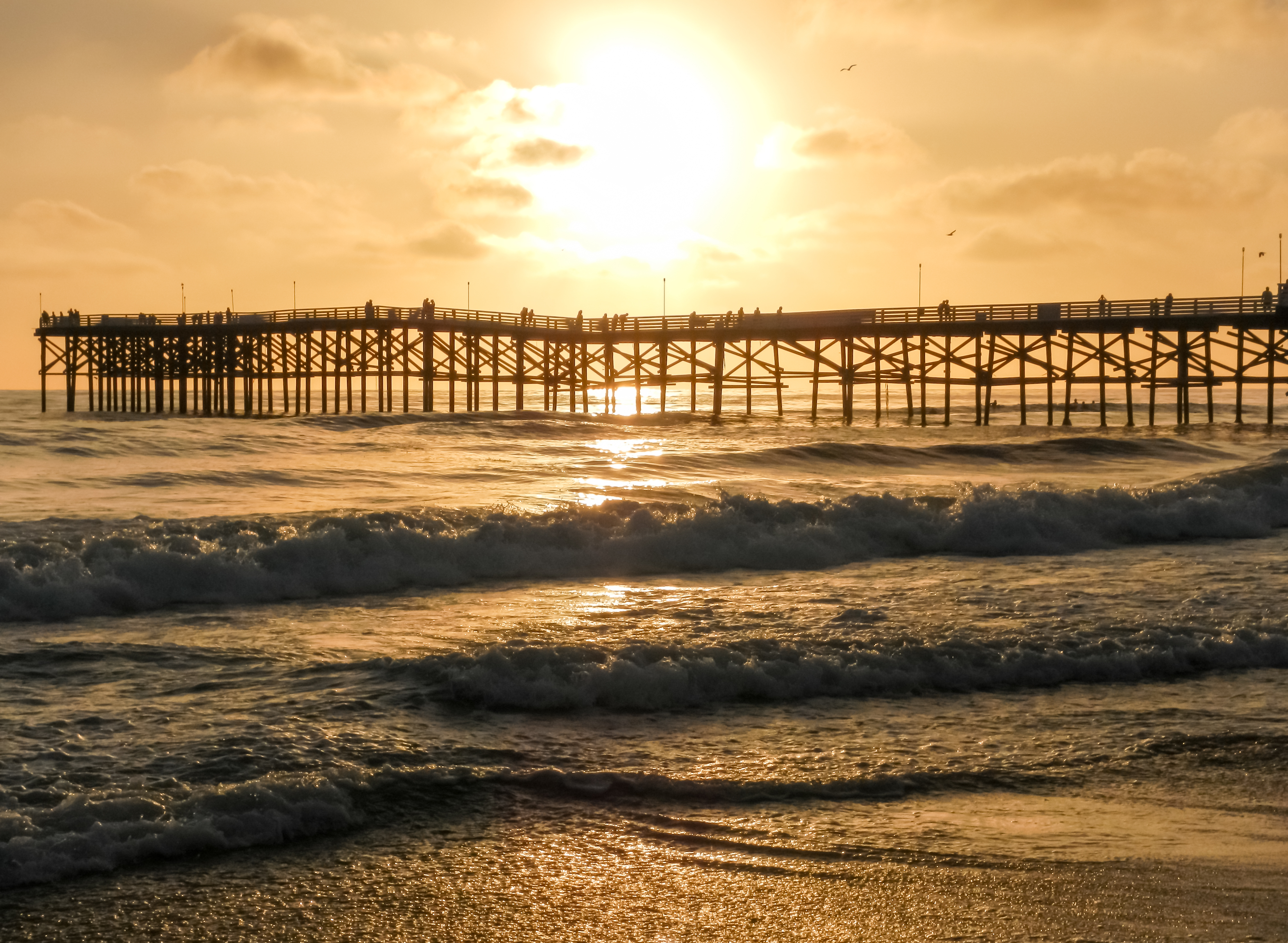 Carlsbad
A SoCal gem, Carlsbad is situated in northern San Diego County and offers seven miles of stunning coastline. Carlsbad is also home to the legendary LEGOLAND California Resort that offers over 60 rides and attractions, encouraging educational play for kids and adults. The complex also includes LEGOLAND water park with over seven slides as well as Sea Life Aquarium with thousands of fish species.
Dine: With a farm-to-table menu, Bistro West provides a wide array of offerings that include a selection of everything from fresh sandwiches and salads to homemade chicken pot pie and braised short ribs. 
Stay: Only minutes away from LEGOLAND, the beach, premier golf courses and Carlsbad shopping, the Sheraton Carlsbad Resort and Spa offers plenty of SoCal entertainment. 
Coronado
Located on San Diego bay, the historical destination of Coronado is not actually an island, but a tombolo that is connected to the mainland by a thin strip of land, called the "silver strand." This must-visit seaside location is two miles from downtown and offers a number of outdoor activities including harbor cruises, island tours, bicycle rentals and several beaches for those who want to relax by the waves.
Dine: The Islander is a casual and lively seafood restaurant featuring a raw bar and offering an abundance of fresh, grilled seafood and local brews.
Stay: Located in the heart of the Coronado district, The U.S. Grant, a Luxury Collection Hotel is the perfect place to experience San Diego's history from while enjoying the many restaurants and amenities the hotel has to offer.
Downtown
San Diego's vibrant downtown neighborhood offers an array of exciting activities. Stroll the historic Gaslamp quarter and enjoy the area's many restaurants and shops. A nearby top attraction is the famed San Diego Zoo, one of the largest in the world with, stretching over 100,000 acres and featuring over 3,500 animals in carefully monitored habitats. Visitors can easily spend an entire day exploring the Zoo's Safari Park, experiencing the world of rare and exotic species up close.
Dine: Visit one of Downtown's most popular destinations, Little Italy, and dine at a neighborhood hotspot, Juniper and Ivy. The local favorite is owned by chef Richard Blais, winner of Bravo's Top Chef All Stars television series. Located in a converted warehouse, the restaurant is known for its creative menu including baja yellowtail, rigatoni and prosciutto.
Stay: For easy access to all of downtown's major attractions, stay at the Westin San Diego Gaslamp Quarter, one of San Diego's landmark downtown hotels. After an adventure filled day at the San Diego Zoo, relax by the pool, enjoy a spa treatment or sweat it out in one of the hotel's fitness studios.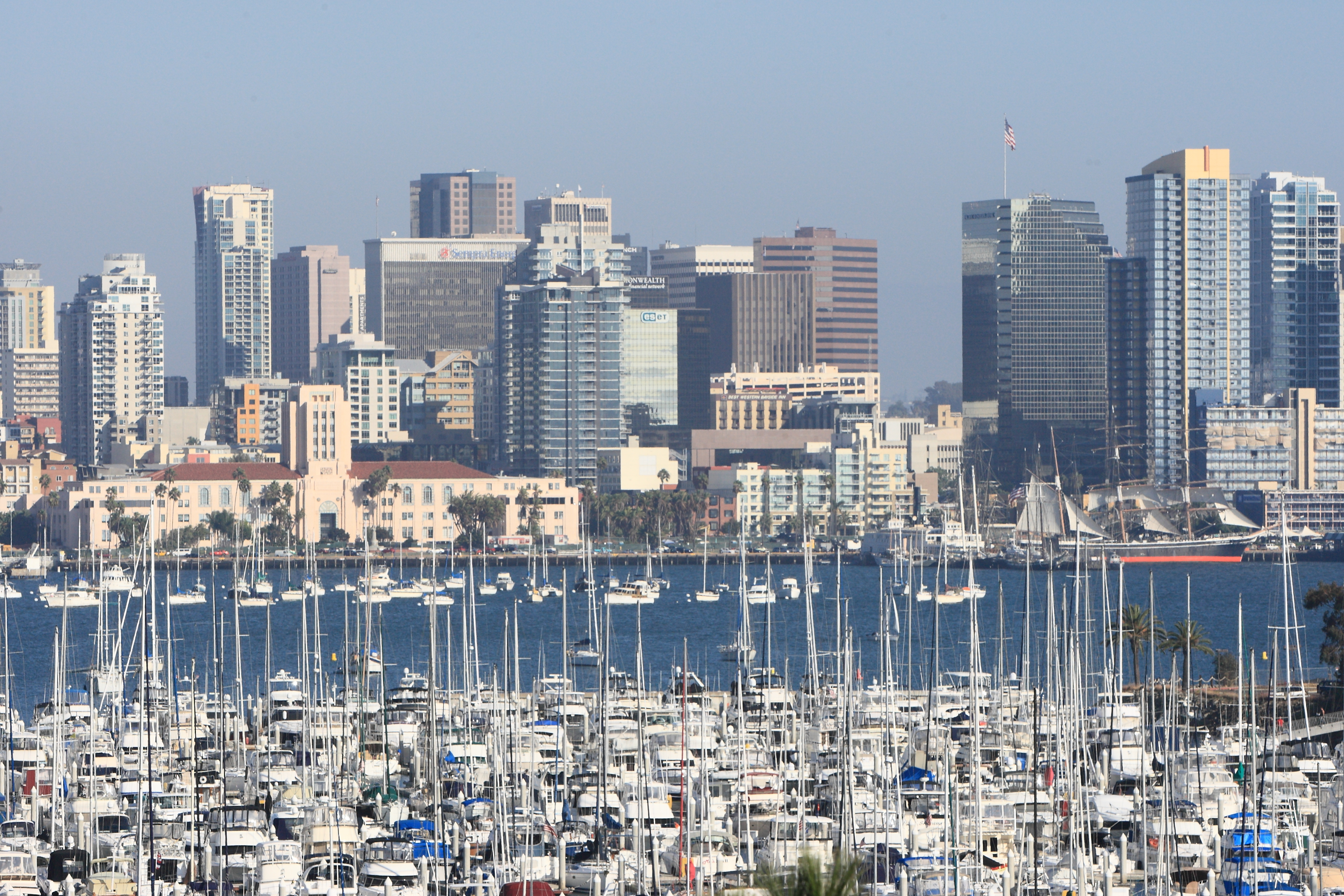 Mission Valley
Mission Valley is located at the heart of San Diego, where visitors can step "back in time" and visit Old Town, which is the site of the first Spanish settlement on the West Coast, and considered to the true birthplace of California. With reconstructed buildings reflecting early Mexican heritage, Old Town welcomes guests every day and features an array of shops, artisans, exhibits and restaurants.
Dine: Authentic Mexican specialties are served up at the expansive Café Coyote, an iconic restaurant with indoor-outdoor seating that's known for its hand-made tortillas, quesadillas and a variety of tacos. 
Stay: Experience San Diego's rich history and lively present from the Sheraton Mission Valley San Diego Hotel, where you can easily visit Mission Valley's unique attractions while taking advantage of the hotel's many amenities.