Heavenly Hokkaido
Few locations on earth offer such vast or varied options as Hokkaido, the most northerly of Japan's islands. From top-rated skiing to natural hot springs, Hokkaido has something for everyone.
In the summer months, it offers the great outdoors on a truly epic scale, mixing national parks, great lakes and traditional hot springs.
When the season changes and the snow falls, the island transforms into a winter sport wonderland, home to some of the best snow and slopes on earth.
All the while, at the beating heart of the island sits a cosmopolitan capital city that inspires and entertains in equal measure.
Should you still somehow need convincing, consider these five very good reasons to make Hokkaido the next name on your vacation list…
 
1. The Snow Is Sensational
Head to Hokkaido in the winter months and you'll see why the island is considered a paradise for ski and snowboarders. Icy blasts from Siberia carry vast amounts of cold, dry, fluffy snow across the Sea of Japan and dump it on the island's slopes.
Add mountains and snow to world-class resorts and remote, off-piste terrain and you'll find yourself traversing the slopes with a big, happy grin on your face – particularly as most of those slopes are blissfully quiet.
The ski resorts of Niseko United, Furano, Tomamu, Kiroro and Rusutsu are all within easy reach of New Chitose International Airport and offer options for every level of powder hound.
Niseko is traditionally the most popular, home to four interlinked resorts, big on nightlife but also family friendly and well worthy of its reputation. But the Rusutsu Resort is equally impressive, particularly with the Westin Rusutsu Resort named as the World's Best New Ski Hotel for 2016 in the prestigious World Ski Awards.
The options are almost endless, and wherever you end up, you'll be guaranteed some of the greatest slopes and snow on earth.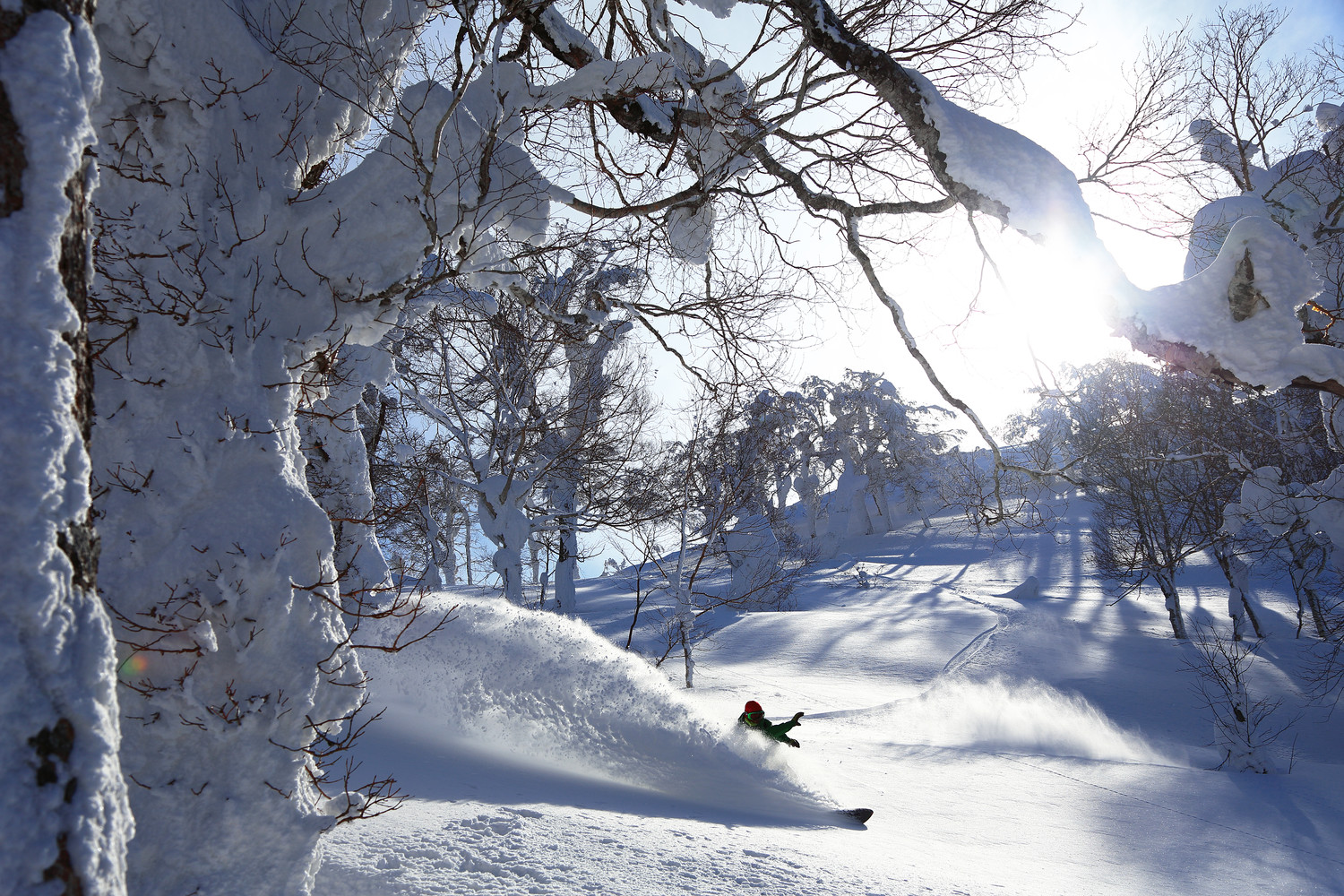 2. You Can Still Hit The City
Visitors to Hokkaido are naturally drawn to the city of Sapporo, a dynamic sprawl of almost two million people that is the island's prefectural capital. The city is home to the world-famous Sapporo beer, a thriving food scene, neon-soaked nightlife and more retail opportunities than your credit card may be able to handle.
It's also home to a wide array of attractions that will keep all ages entertained at all hours of the day and night. Chief among them are world-class museums, giant towers offering stunning views of the city, and Odori Park, a thin strip of parkland that runs 1.5km through the city that's full of lawns and flowers, fountains, sculptures and solitude.
In the summer Sapporo comes alive with beer and food festivals. In the winter (February) its population literally doubles during Sapporo's annual Snow Festival.
But while Sapporo dominates most thoughts, Asahikawa in the north, Kushiro in the east and Hakodate in the south offer excellent smaller-scale alternatives. Hakodate, a historic city overlooked by the imposing Mount Hakodate and home to the Motomachi historic quarter and the beautiful Goryokaku Fort Park is also worth visiting. 
3. You Can Lose Yourself In The Great Outdoors 
Hokkaido is a wide-open space boasting 20% of Japan's land area but only 5% of its population. As a result, finding solitude is never difficult.
Cape Kamui, on the Shakotan Peninsula, is a great day trip full of drama and breath-taking beauty, while reaching Cape Soya, the northernmost tip of Japan, has a certain kudos among travelers.
And if you only have time to explore one National Park, flip a coin over Shiretoko and Daisetsuzan. The former is the island's most celebrated park, awarded UNESCO World Heritage status thanks to its diverse forests and brown bear population. The latter is, at 2300 sq km, the island's largest – a vast wilderness of mountains, active volcanoes, alpine meadows and crystal-clear lakes. Tourism is minimal, with most visitors opting to stay in the hot-spring villages on the park's periphery – and with good reason; Hokkaido's revitalizing hot springs (onsen) are a major tourist pull. 
4. You Can Submerge Yourself In A Smoldering Onsen
The volcanic activity of Hokkaido means the island has been blessed with numerous natural hot springs – steaming, smoldering onsen. The most famous (or infamous, given its smell) is Noboribetsu on the south coast of the island, but the best are perhaps those you unexpectedly discover at the end of a day's exploration. Whether it's true they really do possess magical healing powers is open to question, but your weary limbs will believe that it's true.
5. Its Seafood Is Possibly The Greatest On Earth
While Hokkaido offers cuisine to satisfy any and every craving, no visitor should leave the island without having experienced its seafood. Urchin, crab, shrimp, scallops, salmon, tuna… few places on earth can compare with the freshness and flavor of Hokkaido's seafood.
Unsure which dish to try? Order kaisen don and be done: you'll get a bowl of rice with several types of seafood and soy sauce – the exact ingredients varying from region to region.
An equally unmissable specialty of the island is crab, particularly four species of horsehair, red king, snow and spiny king. Crab shacks are dotted everywhere across the island, but for the most delicious examples head to the northernmost tip and the city of Wakkanai.
---
KEY DETAILS

Where to stay

The Westin Rusutsu Resort
Award-winning resort offering world-class ski facilities, located a 90 minute drive south-west of Sapporo. Book here
Sheraton Hokkaido Kiroro Resort
Luxury resort with direct access to 21 ski courses, located one hour west of Sapporo. Book here 
Four Points by Sheraton Hakodate
The comforts of home in one of Japan's first harbor cities, located on the south of the island. Book here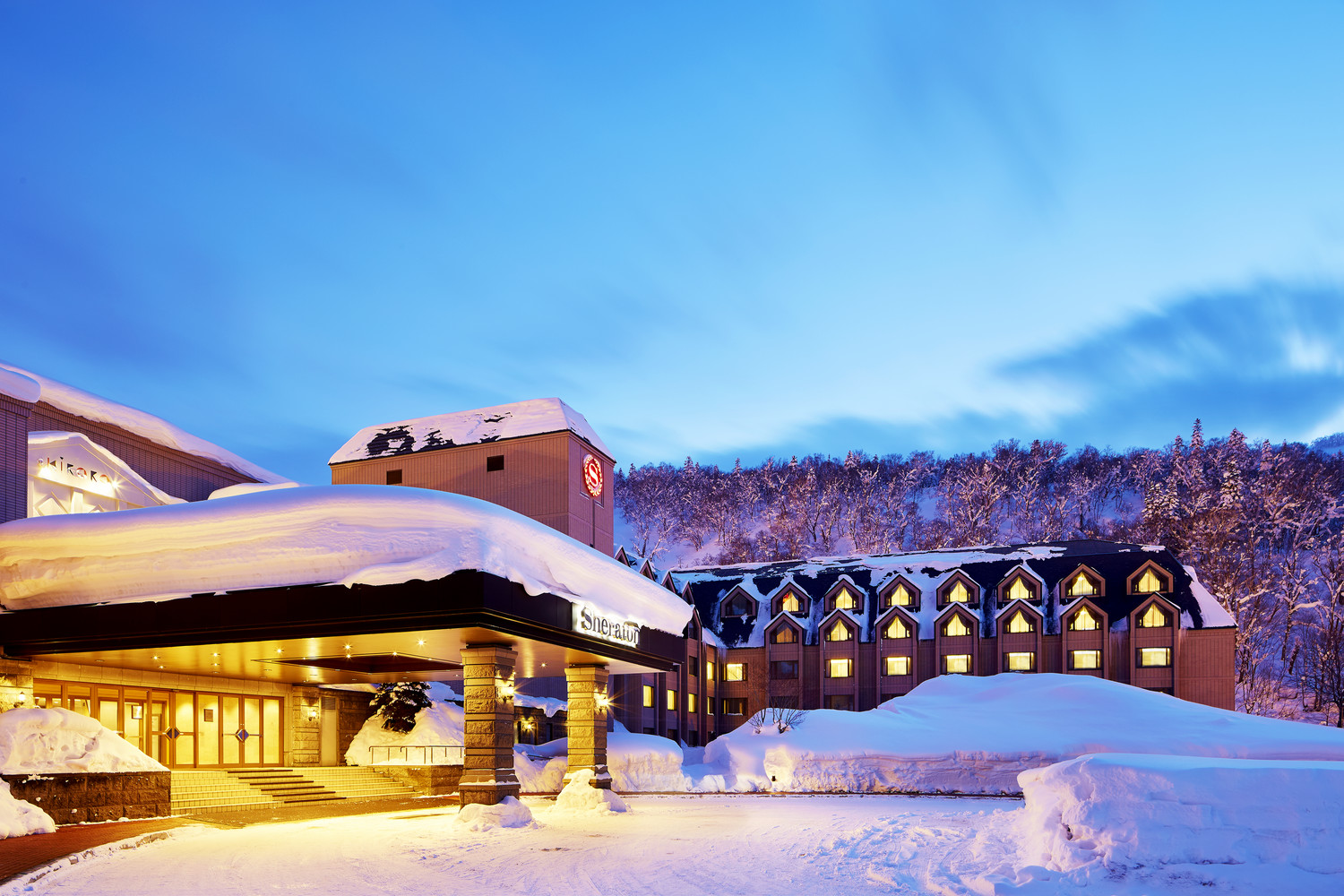 When To Go
This depends entirely on your reason for visiting. If snow and slopes are your priority, the winter season starts November and runs to May – but for the very best snow, visit between December and March. Once the snow melts, the spring slowly emerges and offers a more appropriate climate for exploring the great lakes and national parks. The hiking season proper runs from June to August, after which Autumn re-emerges and it'll soon be time to hit the slopes again.