A Guide to the Best Ice-Cream Shops in the US
In the world of ice cream, not all scoops are created equal and when summer is in full swing, it's the perfect time to put your taste buds to the test.
From melt-in-your-mouth ice-cream sandwiches and liquor-infused flavors to vegetal and vegan scoops, you're sure to get a full-blown sugar rush. So, whether you're making the East Coast–West Coast trek or heading somewhere in between, here are five of the best ice-cream shops in the country.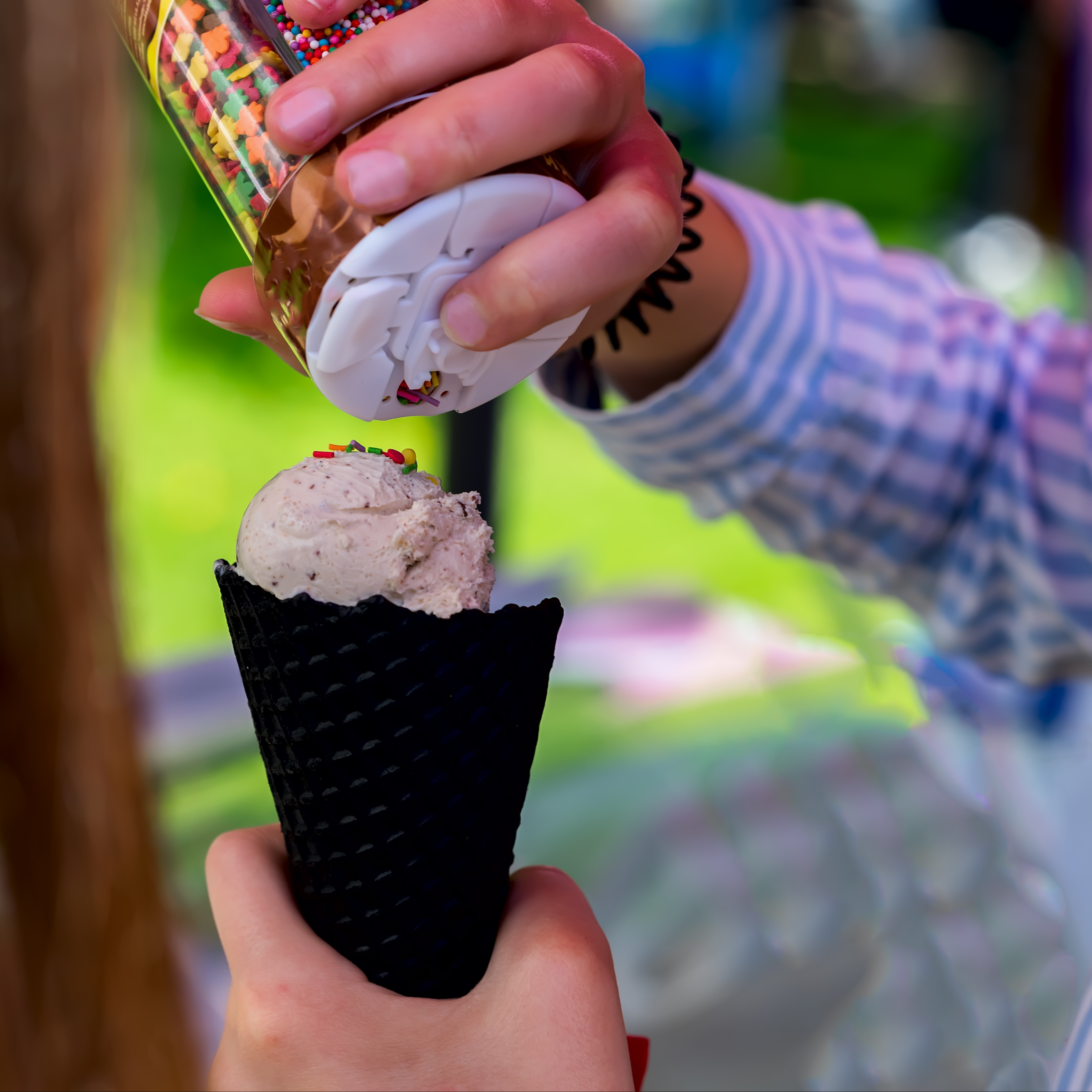 For sweet and savory toppings -
Morgenstern's Finest Ice Cream, New York City
New York has no shortage of delicious ice cream spots, but Morgenstern's is tough to top. Run by a classically trained pastry chef, sodas are made in-house and toppings run the gamut—sweet potatoes and Fernet biscuits to name a few. Stick to classic flavors with a twist—like Burnt Honey Vanilla or Chocolate Oat—or walk on the wild side with Salt + Pepper Pinenut or Black Coconut Ash. Need an energy boost? Order a scoop of caffeinated ice-cream like their Coffee Crisp or Vietnamese Coffee. If staying at Sheraton Tribeca New York Hotel, Morgenstern's is a short walk away.
For ice-cream sandwiches -
Coolhaus, Culver City
Making their debut in 2008 at Coachella, Coolhaus has been a local LA favorite for years. Their flavors range from classic to creative—think Avocado Sea Salt, Balsamic Fig & Mascarpone and Foie Gras PB&J. There are also some fresh spins on classic flavors like Fruit Loops Cereal Milk, Cookies & Sweet Cream, and Brown Butter Gingerbread Man. As varied as their flavors are, Coolhaus is best-known for their "sammies." Try the Snickerdoodle + Salted Caramel or the Double Chocolate + Dirty Mint Chip.
For offbeat flavors -
Lick Ice Cream, Austin
Just because you're vegan, doesn't mean you can't satisfy your sweet tooth. Lick Ice Cream makes both dairy and non-dairy flavors but their vegan scoops are some of the best. Try their Tart Toasted Coconut for a Key Lime Pie-sort or taste or get an extra kick with their new Tequila Lime Coconut flavor, made with Dulce Vida Tequila. Feeling adventurous? Veer away from the classic flavors and opt for one of their vegetal scoops like Cilantro Lime. After all, you're in Texas; go big or go home.
For liquor-infused scoops -
Salt + Straw, Portland
While Salt + Straw now has locations in California, the ice-cream company got their start next door in Oregon. Among their classic Portland flavors are Roasted Strawberry Coconut, Almond Brittle with Salted Ganache and the Freckled Woodblock Chocolate. Salt + Straw has also been known to infuse both caffeine and liquor—like Stumptown coffee and Burnside bourbon—into their sweet and savory scoops. Portland is best explored by bike and within fifteen minutes, you can ride from The Nines, A Luxury Collection Hotel, to Salt + Straw's Nob Hill location.
For sustainable scoops -
Sweet Action Ice Cream, Denver
In true eco-conscious fashion, Sweet Action Ice Cream is run entirely on wind-power. The Denver-based ice-cream shop also works with local farmers, bakers and purveyors to source their fresh ingredients. Flavors rotate regularly, so expect the unexpected. Can't swing by in person? Order one of their pints online, with featured flavors like Colorado Margarita, Watermelon Sorbet, Thai Iced Tea, Salted Butterscotch and Baklava. Sweet Action Ice Cream also makes vegan versions of their most popular flavors.