10 Essential Tips To Get You Through The Airport Faster
Nobody enjoys standing in line at the airport, waiting for what feels like a lifetime to be waived forwards to be looked over and have your documents checked. And when you're through one line, there's always another one waiting up ahead.
Long lines are an unavoidable annoyance at every major airport, but luckily, there are ways to circumnavigate the lines and cut down on your waiting time. Employ these 10 simple tips and you'll be through the airport faster than you ever dreamed possible.
1. Time It Right
If you are able to choose the time of day you fly, choose wisely. A study of US flights found that the earlier in the day you fly, the less likely you will be to encounter delays. In general, morning flights run with fewer delays because airlines have the ability to 'reset' themselves overnight. The longer the day wears on, the more air traffic can mount up, which leads to delays — with you sat at your gate wondering why it's all taking so long. According to the Department of Transportation, arrivals between 7am and 7:59am were on time 89.6% of the time. By 2pm that was down to 80%. By 6pm it had dropped to 70%, undermining any time-saving techniques you've employed up to that point.
2. Check-In Online
Major airlines allow customers to check-in online, usually up to 24 hours before their flight time. If your airline does this, you can usually skip the line waiting for boarding passes, get to and through security faster and, as an added bonus, be able to select the seats you'd prefer on the plane you're waiting for. If you're checking in bags, online check-in also speeds up the whole process and saves you precious time. Check-in in advance if your airline offers the option.
3. Carry It On
You don't need to be a professor of mathematics to work out that the traveler with checked luggage will get through the airport faster than the one waiting for it to be loaded on and loaded off at the end of the flight. You just need some common sense. Check your airline's allowance and ask yourself if you can travel with carry-on baggage only.
4. Cut The Lines
If you're a clever traveler, you'll have already signed up to a program designed to get you through security lines faster. TSA PreCheck and the Global Entry Program are two schemes designed to speed you through. TSA is designed for domestic flights, Global Entry for flights internationally. Both cost and involve a vetting procedure but are worth the outlay and effort.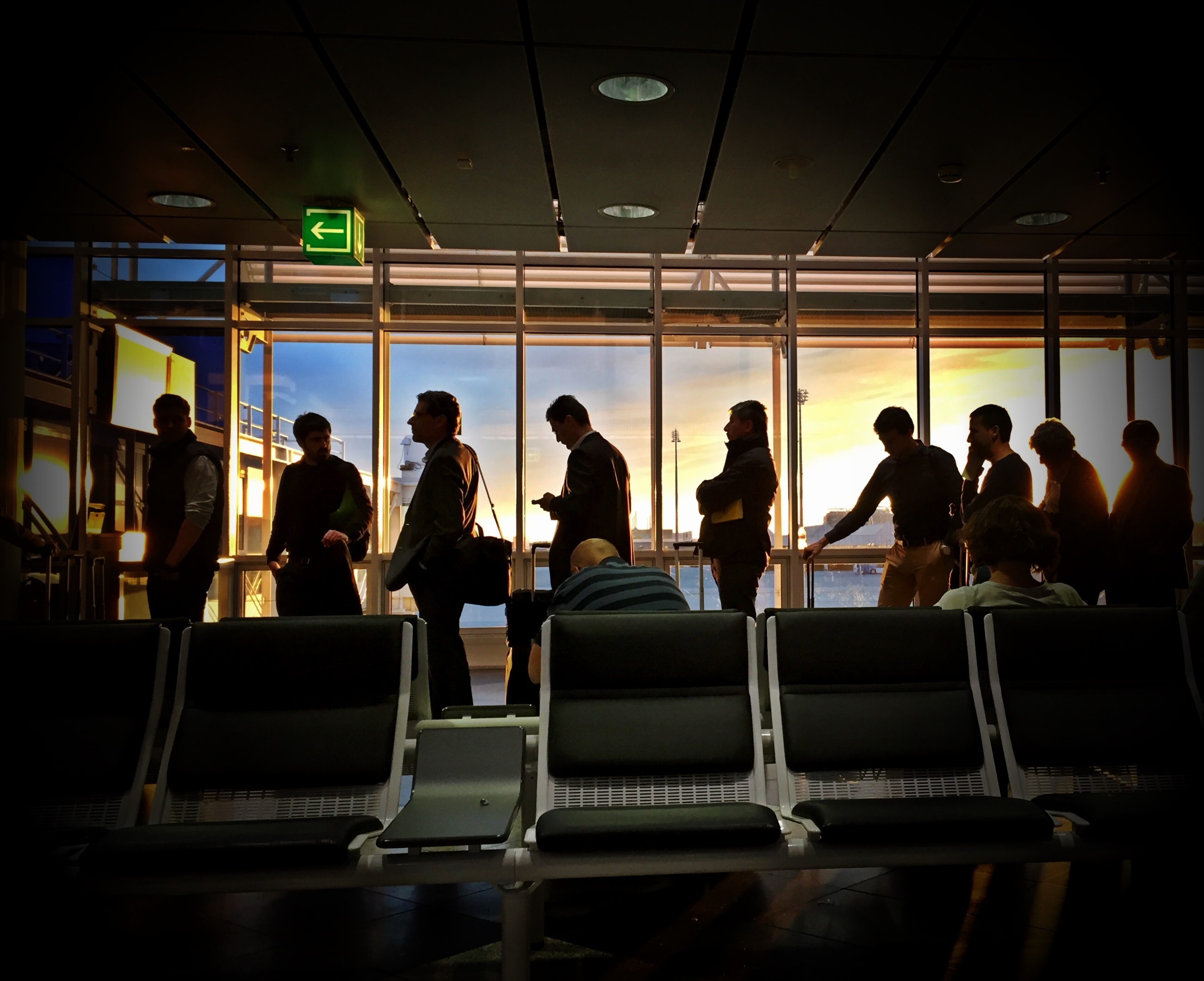 5. Join The Right Line
If you have to brave the 'regular' lines, choose your row wisely. Sweep left to right across all lanes to see if any are noticeably shorter—commonly, those not paying attention walk straight ahead, making the middle crowds more congested than those at far left and far right. But don't mistake a shorter lane for a faster lane: a long line of business travelers is usually significantly faster moving than a shorter line with families and their buggies or with slower-moving elderly travelers. Choose in haste, regret at leisure.
6. Dress Appropriately
To get through security's X-ray scanners as quickly as possible, adopt a less-is-more approach. You'll be required to take off any bulky layers and remove your shoes to pass through the metal detectors. Make this easy by wearing fewer layers and shoes you can easily slip off and back on, rather than big boots that take an age to take off.
Long before you reach the front of the line, remove anything you'll need to remove to get through the X-ray without sounding the alarm—jewelry, watch, cell phone, belt. Put all those belongings safely inside your carry-on luggage, then put it back on when you're through the machines and at your gate. Actually, the one exception there is perhaps your belt, as nobody wants to see your trousers falling down.
7. Electronics
Understandably, the Transportation Security Administration will pay close attention to any electronics you wish to take onboard the plane. Plan ahead to save time. If you take your laptop on your journey, putting it in a TSA-approved, checkpoint friendly laptop bag will save you the trouble of taking it out to get past the X-ray. (If you don't have an approved bag, click here to read what the TSA considers to be checkpoint friendly.)
Laptops aside, the more electrical equipment you travel with, the slower you should expect the checking process to be, particularly if each gadget needs to be painstakingly removed from a protective case. And because they will also be closely scrutinized, any charging cables you won't need for the journey should be packed away in your hold luggage.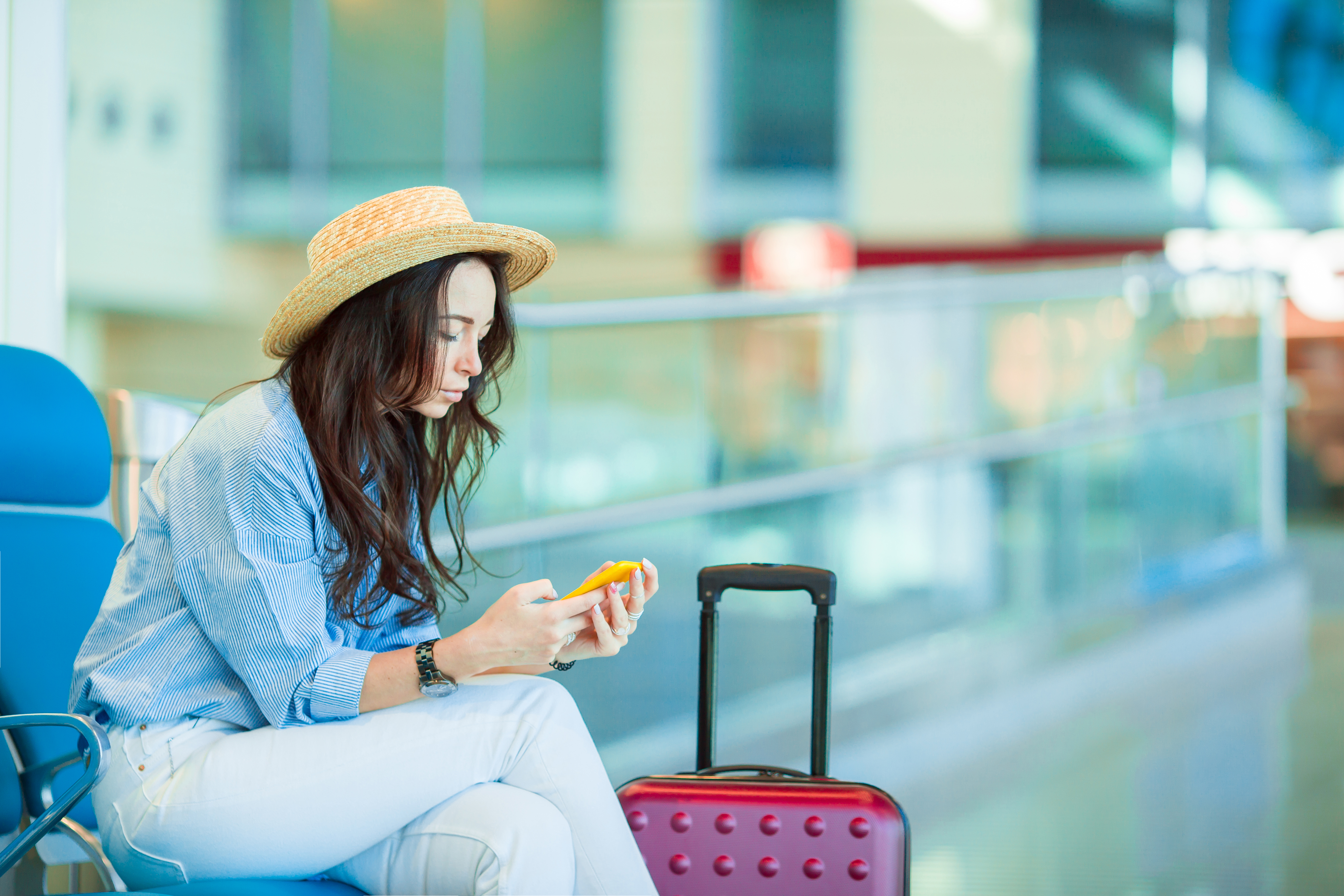 8. Keep Your Papers In Order
In every long line of travelers waiting to board a plane, there is always one who's surprised to learn that they need to show their ID or boarding pass before being allowed past security. Upon being told that they do, they engage in a frantic tussle with their bags in an attempt to find where they carelessly shoved them. Several minutes later, flustered and red-faced, they locate the paperwork and finally hand them over. Don't be that person.
To encourage more rapid passage past security points, have all your documents close to hand, lined up in the order you'll need them and ideally arranged in a travel wallet you can keep close to hand. Do this and you'll sail through with ease unless you get stuck in the line behind the flustered red-faced.
9. Be Polite
A golden rule of airport security lines — as in life in general — is that you'll get a lot further, faster with a smile than a scowl. The TSA screens two-and-a-half million people each and every day, making long lines inevitable. You won't make your particular line move any faster by moaning about the speed. If it's slow, remind yourself it's slow for a good reason and that every step forwards is a step in the right direction. When you reach the front of the line, be polite, smile and thank the man or woman at the window for their time. The alternative may well be a more lengthy chat in the interrogation room, and that's not an alternative you want.
10. An App Can Make It Easy
As airports across the globe grow bigger, it's become increasingly difficult to navigate through with speed and efficiency — and without getting hopelessly lost in the wrong terminal completely. Luckily, a growing number of cell phone apps make navigation quick and easy. From arrival and departure updates, terminal maps and passenger-submitted checkpoint wait times, apps such as GateGuru and iFly Airport Guide help keep you in control of your journey.